Why Do we use wordpress than any other way to make our own website ?
1. WordPress is Free and opensource
WordPress is a free software. It means you are free to download, install, use and modify it to match your need. You can use it to create any kind of website.
While the WordPress software itself is free, you need a domain name and web hosting to install it.
A domain name is the address of your website on the internet. This is what your users type in their browser's address bar to access your website (for example, techvison.com).
Web hosting is your website's house where all your website files are stored.
We recommend using SiteGround. They are one of the largest hosting companies in the world and an officially recommended WordPress hosting provider.
They are also offering TechVision users a 60% discount on hosting and a free domain name. Basically, you can get started for $3.95/month. 
You can click in the banner below to get you to the plans page with discount!
2. WordPress is Easy to Customize with Themes and Plugins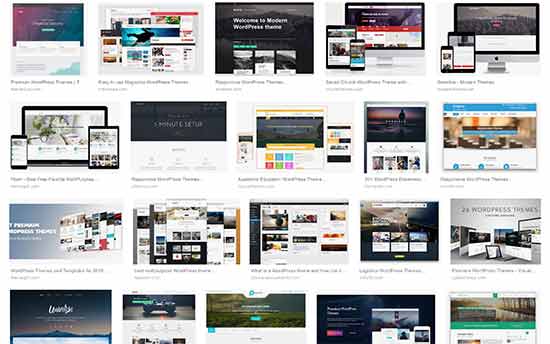 A large portion of people using WordPress are neither web designers nor programmers. As a matter of fact, most folks start using WordPress without any prior knowledge of designing websites.
For non-tech savvy folks, WordPress is the perfect solution because there are thousands of free website templates (themes) that you can choose from. There is a perfect WordPress theme for just about every kind of website (whether it's a blog, business site, or an online store).
WordPress themes are easy to customize because a lot of them come with their own options panel allowing you to change colors, upload logo, change the background, create beautiful sliders, and truly customize it to your needs without writing any code at all.
You can also add custom functionality to your WordPress site by using plugins. WordPress plugins are like apps for your website that you can use to add advanced features like analytics, contact forms, membership area, and more.
Just like themes, there are thousands of free and premium plugins available for you to use. To learn more, see our article on what are WordPress plugins and how do they work.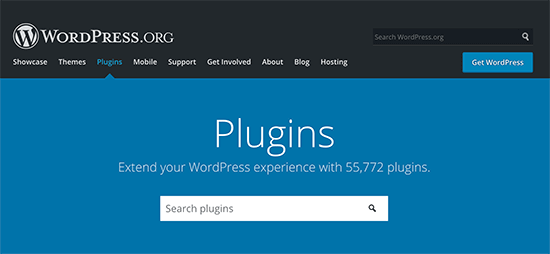 Aside from adding extra functionality, some WordPress plugins can let you transform your website into a completely new platform. Take a look at our expert pick of essential WordPress plugins for every website.
3. WordPress is SEO Friendly
WordPress is written using standard compliance high-quality code and produces semantic markup. In non-geek terms, this makes Google and other search engines love WordPress.
This is why WordPress sites tend to rank higher than others in search engines.
By design, WordPress is very SEO friendly out of the box. You can also use WordPress SEO plugins to further optimize your website. For complete step by step instructions, see our ultimate WordPress SEO guide to properly optimize your website.
4. WordPress is Easy To Manage
WordPress comes with a built-in updates management system. This allows you to update your plugins and themes from within your WordPress admin dashboard.
WordPress also notifies you when there is a new version of WordPress available, so you can update your site by simply clicking a button.
To protect your data from any accident or hacking, you can easily use a WordPress backup plugin to automatically create backups and store them safely on a remote location.
You can also manage your WordPress site on the go with WordPress mobile apps.
6. WordPress Can Handle Different Media Types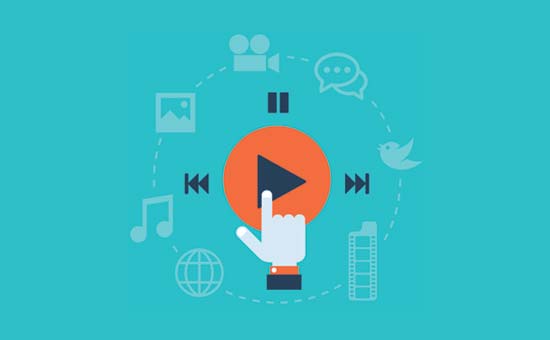 WordPress is not just limited to writing text. It comes with a built-in media uploader to handle images, audio, and video files.
WordPress supports Embed enabled websites which means you can embed YouTube videos, Instagram photos, Tweets, and Soundcloud audio by just pasting the URL in the WordPress post editor.
What ways to use WordPress?
WordPress can be used in many different ways from simple websites to eCommerce marketplaces and anything in between.
Following are just a few examples of different kind of websites you can make with WordPress.
Start an online store
Build a membership website
Sell online courses
We hope this article answered your question about why you should use WordPress. The best way to truly experience the power of WordPress is by using it. Give it a try, and let us know what you think.